Popular forecasts
(total 1334)
All predictions to current match from cappers
4'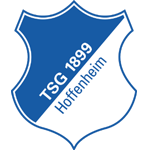 Robert Skov scored a goal with assist Pavel Kaderabek!
9'
Dennis Srbeny scored a goal !
31'
Sebastian Vasiliadis got a Yellow card!
61'
Klaus Gjasula got a Yellow card!
63'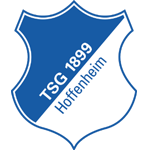 Steven Zuber
is substituted for Munas Dabbur!
65'
Gerrit Holtmann
is substituted for Streli Mamba!
67'
Dennis Srbeny got a Yellow card!
76'
Dennis Srbeny
is substituted for Ben Zolinski!
76'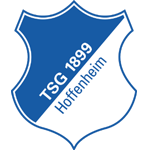 Sebastian Rudy
is substituted for Dennis Geiger!
76'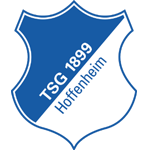 Ihlas Bebou
is substituted for Maximilian Beier!
81'
Sebastian Vasiliadis
is substituted for Dennis Jastrzembski!
81'
Mohamed Drager
is substituted for Laurent Jans!
82'
Kai Proger
is substituted for Abdelhamid Sabiri!
Forecast
TSG 1899 Hoffenheim haven't won in their last 7 games.
TSG 1899 Hoffenheim have conceded a goal in each of their last 8 matches.
During the last 5 meetings, SC Paderborn 07 have won 0 times, there have been 1 draws while TSG 1899 Hoffenheim have won 4 times. The goal difference is 7-0 in favour of TSG 1899 Hoffenheim.
Did you know that SC Paderborn 07 scores 23% of their goals between the minutes 0-15?
Head to Head