Popular forecasts
(total 26)
All predictions to current match from cappers
3'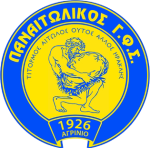 Georgios Liavas got a Yellow card!
14'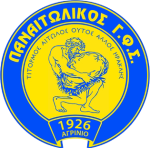 Manolis Tzanakakis
is substituted for Frederico Duarte!
21'

Lazar Romanic got a Yellow card!
23'

Mark Asigba got a Yellow card!
40'

Tasos Karamanos
is substituted for Bachana Arabuli!
41'

Theodoros Vasilakakis
is substituted for Konstantinos Bouloulis!
48'

Giannis Skondras got a Yellow card!
53'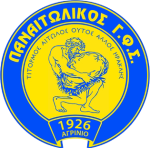 Elias Pereyra got a Yellow card!
59'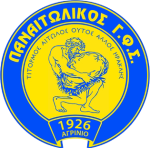 Elias Pereyra
is substituted for Nikos Vergos!
63'

Konstantinos Bouloulis got a Yellow card!
70'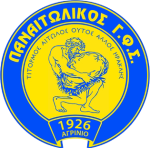 Gboly Ariyibi
is substituted for Javier Mendoza!
70'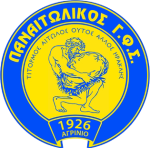 Antonio Jakolis
is substituted for Angelos Tsingaras!
75'

Bachana Arabuli
is substituted for Miguel Bianconi!
84'

Giannis Skondras
is substituted for Zisis Chatzistravos!
84'

Milos Deletic
is substituted for Andreas Vasilogiannis!
85'

Miguel Bianconi got a Yellow card!
90+3'

Zisis Chatzistravos got a Red card!
90+5'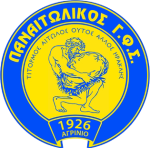 Nikos Vergos got a Yellow card!
Forecast
When Panaitolikos leads 0-1 away, they win in 28% of their matches.
Panaitolikos have conceded a goal in each of their last 7 matches.
Lamia 1964 have a losing streak of 4 matches in Super League.
During the last 9 meetings, Lamia 1964 have won 1 times, there have been 5 draws while Panaitolikos have won 3 times.